Hi there!
I'm having some issues ingesting the data from ASX into Zipline.
So far I followed the tutorials and docs until I try to send the data to Zipline using quantrocket.zipline.ingest_bundle, but I got this output: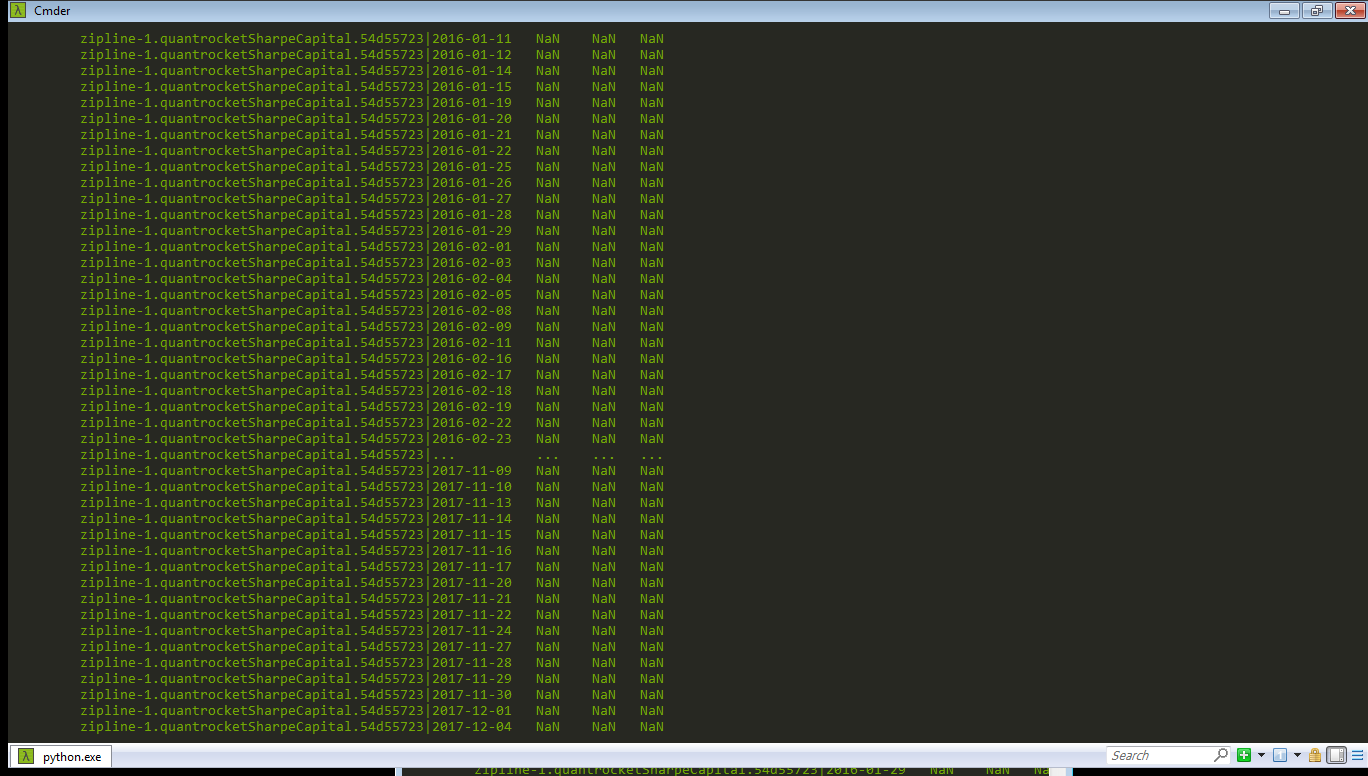 Seems all observations are NAN. In any case I try to run (just in case, I updated the zipline container to its last version) the up_minus_down algorithm and I get this error: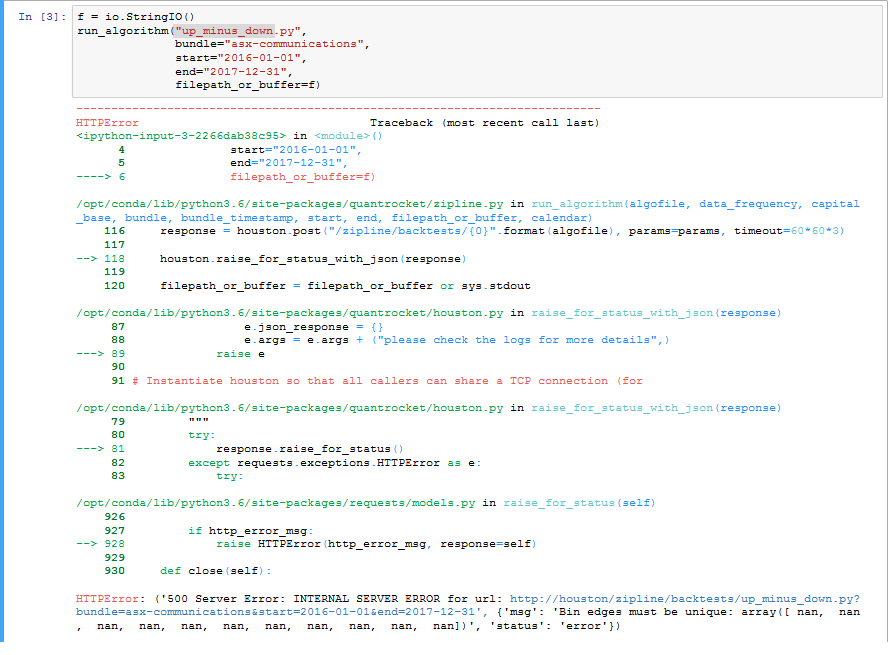 .
Any hint will be much appreciated.
JJD