I am attempting to login to IBKR, but am not having success. I have verified and re-verified my login credentials. However, I am a little suspicious of the two-factor authentication causing the issue, even though I am not presented with that specific error as stated in the User Guide: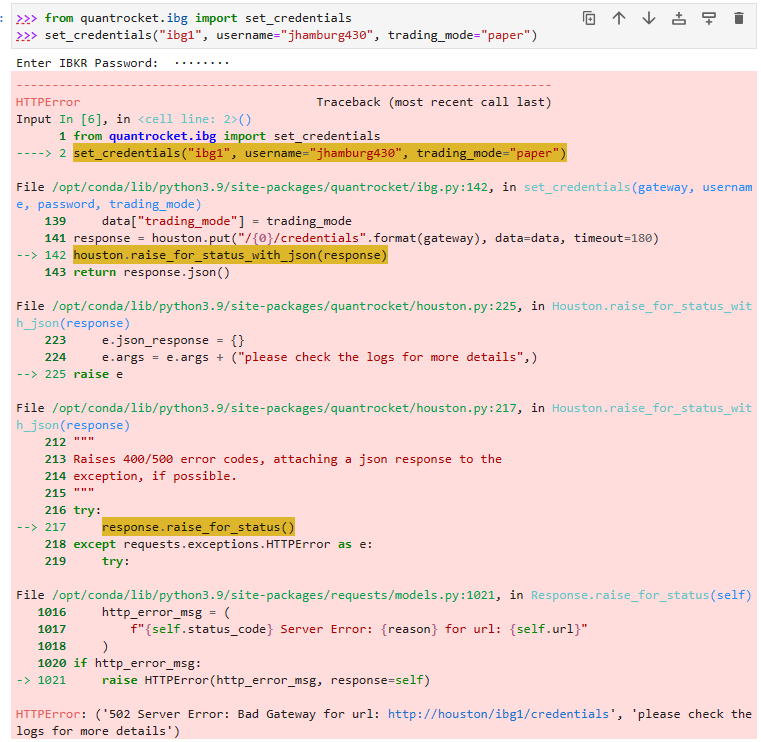 vs.

Flightlog after running credentials command:


I did NOT receive the 2factor request while attempting this through Jupyter, but DID receive the request when logging in through the website. Which is where my suspicion comes from.
To note:
I have a IBKR Pro account and ensured that Market Data was being shared with my paper account.
I updated QuantRocket version to the latest 2.9.2. and restarted with docker compose.


Lastly, I entered credentials without and with the ibg1 container running. Same result.
Not sure if I am missing some critical step, but any help is appreciated!